DJ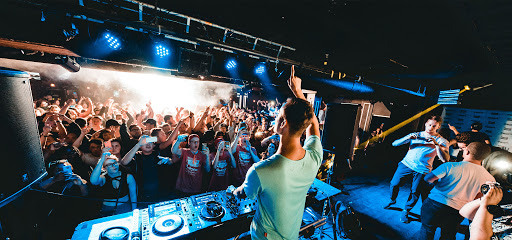 DJ is a talented artist who knows how to record and adjust the music to suit the event atmosphere. They are considered to be "in line with the music". They have the ability to mix rhythms, harmonize melodies on the plates together. They have sharp ears and skillful hands, great sense of music. They know how to make each song has many different colors, full of personality, unique makes listeners excited and passionate.
There are 2 main types of DJs: Remixer and Mixer. Remixer is specialized in remixing single tracks according to each theme, each single has many different mixing methods. Mixer is to select and mix single or songs remixed together by Remixer to create a complete CD.
DJ with many years of experience in the profession, working in bars - pubs, big and small events
DJ rental service, providing professional DJs that can play many different genres with professional handling, all tracks from popular music genres such as Electro House, Pop House, Pro / Deep House, Trance, Hiphop, ...
- DJ club, bar, coffee, ..
- DJ, providing DJ for the event
- DJs from countries like Australia, India, Korea, Japan, ..
Quick Quote