How to design and send Year-end party invitation letters?
Nov 10, 2020
Let's discover how to design and send Year-end party invitation letters with AVVIETNAM. 
Organizing the Year End Party is a meaningful party. In addition to the purpose of sharing achievements, summarizing the performance achievements. This is also an opportunity to enhance the reputation and name through the form of banqueting. To create a successful year-end party, besides careful preparation of stages, choose the ideal party place, but there is also a need for the participation of the guests. Therefore, the year-end party invitation letters need to show attractiveness and originality to impress the guests. Let's discover how to design and send Year-end party invitation letters with AVVIETNAM.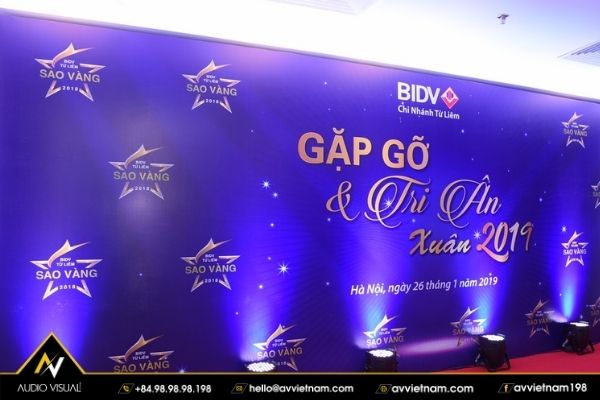 Year-end party invitation letters with hand-over invitation
Design
For the form of sending hand-to-hand party invitations, it should be beautifully decorated, emphasize solemnity and politeness.
Avoid overly cumbersome designs, details that confuse the recipient's eyes. It is easy to confuse the information recorded on the invitation.
For a more eye-catching appearance. You can insert some sentences for Tet, good poems, or philosophy of life.
Content
Year-end party invitation letters need to ensure full details of the names of guests and partners. In the invitation letter, it is necessary to detail the time and place of the event.
For larger events; The organizers should clearly write the number of tables and chairs, the seating positions of the guests. To avoid clutter when stabilizing position.
Year-end party invitation letters via emails
In addition to hand-over letter delivery, businesses can apply the form of sending e-mails. This measure is not only fast and convenient. But also can save costs on printing, producing party invitations. This form is suitable for many both small and large companies. Especially in cases where the number of guests is large and hard to control.
Design
Year-end party invitations sent via email have a simpler form than regular paper invitations. You can design a general template for the frame of the invitation. This form is adopted by many people because of its ease. There is no need to pay too much attention to the cost of designing and printing the company. Email invitations are often short and concise; information is clearly stated and easy to understand.
Content
The content of an email year-end party invitation is quite similar to a hand-over letter. Besides indispensable standard contents, the business can increase vitality and novelty with pictures, insert picture frames, address map, seat area,...
The year-end party is a large-scale ceremony. It is also an opportunity to expand the network of business partners. To leave a deep impression on the guests, you should choose to write smart invitations. We hope that all businesses and companies can choose the most accurate year-end party invitation letter, for the guests at this solemn occasion.
Read more: 3 things you should note for a successful company year-end party
AVVIETNAM is a reputable company specializing in event equipment. If you are looking for advice for year-end party invitation letters, AVVIETNAM service will be your best choice. AVVIETNAM is committed to providing you with the best consultation and a variety of year-end party invitation templates made by our experienced and professional designers for you to freely choose. For further information, don't hesitate to contact us now via website chatbox or hotline +84.98.98.98.198.
Read more: Should businesses organize Year-end parties in 2020?