LED-780H PROCESSOR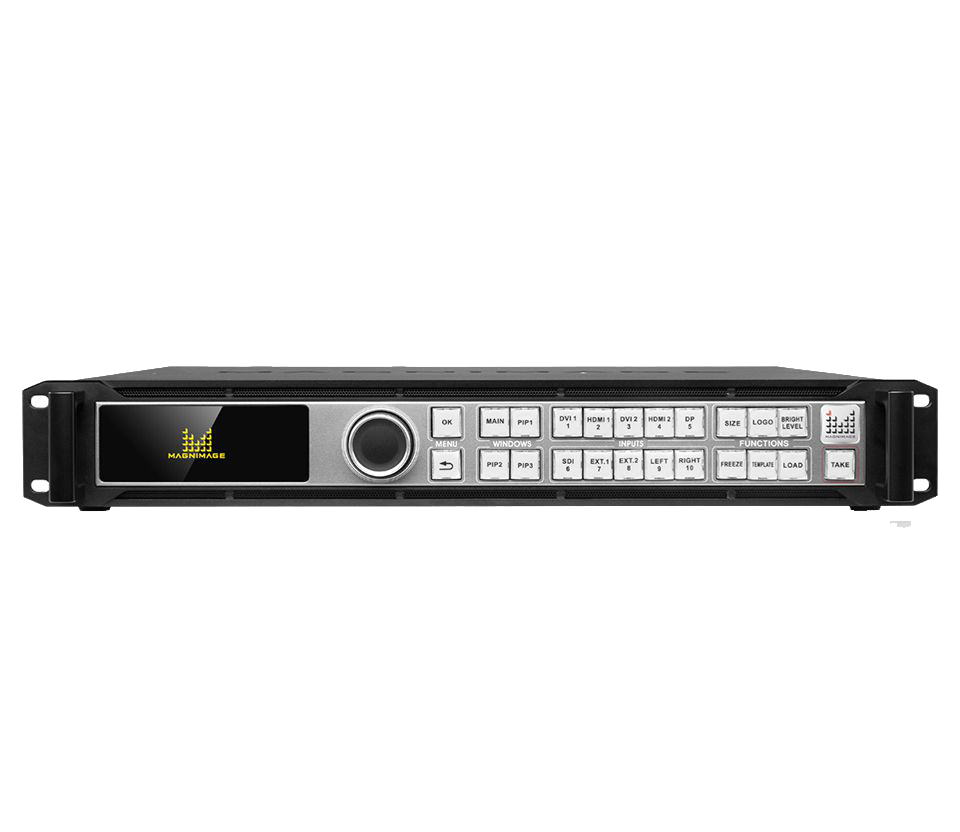 LED-780H PROCESSOR MAGNIMAGE is the image processing head for professional LED screen, sharp image and video quality compared to products of the same segment of LS, DVWALL, NOVA .... ! .
Power Supply 100-204V AC 50 / 60Hz
Consumption 55W
Operating Temperature 0 ~ 45 ° C
Product Dimension 482.6 × 452 × 66.75mm
Net Weight 6.0kg
Highlights of LED-780H feature
4 monitors connected in 1 processor
LED-780 is designed for various splicing applications.
LED780H can be cascaded, using the main monitor, multi-level coupling, can realize ultra-wide screen.
Monitor the output
There are 2 ways to track output. The first is done by the machine's software after adding an IP output preview module. The second way is done via DVI Monitor.
Display combination of main screen & secondary screen
If you have a home screen and a secondary monitor, 780H is ideal for this application. You can combine them all into one picture, or set different input sources for each screen.
4 independent outputs
With up to 8 inputs, it can control 4 screens of different input sources. You can also use it as an 8-in-4 matrix. All input sources can be switched to any output without black pauses or signal pauses.
4-layer output in 1 Processor
In single panel mode, each DVI output can display 4 independent images. Input signal,
The size and position of these 4 images can be changed.
Quick Quote