Teleprompter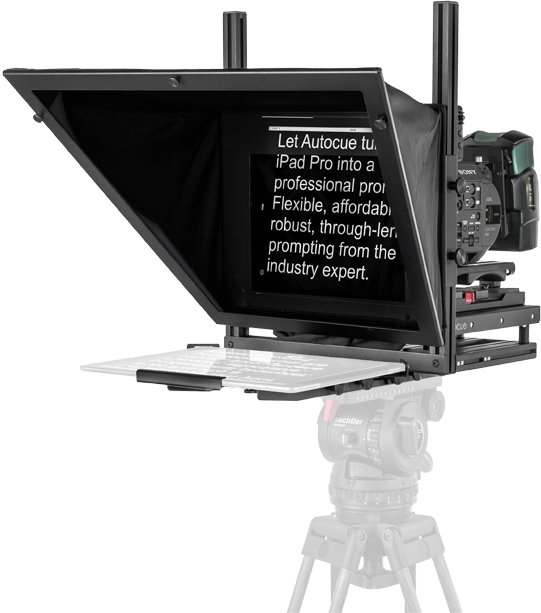 Features of the typewriter:
- High definition LCD screen
- The color of letters is diverse, clear and sharp
- There is a self-backup mode when power is lost
- Can control flexibly keyboard, mouse, handle.
- Delicate structure, quick manual installation
- Suitable for large and small cameras
- Supports Windows XP / Windows 7 operating system
- The software supports image formats, the software can be controlled with a wireless Bluetooth mode, it is possible to choose a wireless mouse, wireless keyboard, etc.
- It is possible via bluetooth keyboard and Bluetooth remote to control opening, suspending, speeding up and down pages of documents.
This kit includes:
- 2x Shelf
- 1x Imported spectrophotometer center, LCD screen
- 1x Cover cloth
- 1x Shockproof carrying case
- 1x Processor control
- 1x Snail bag
- 1x 10-meter VGA Cable
- 1x Tripod
Quick Quote